NRPGI™ Testimonials
Here are some comments from letters sent to us by members and colleagues.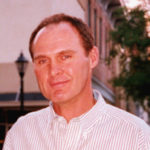 I am impressed with the thoroughness and insight of the NRPGI instruction program. I think Hogan would be, too. – Curt Sampson
Former touring pro and author of the national bestseller Hogan.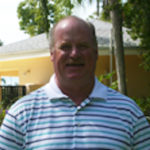 NRPGI is a great way to get started in a profession of a lifetime. I've been a member since 2008, and I am proud to contribute and be associated with the organization. – Chris Warner
Houston teaching pro and author of Golf Swing From the Ground Up.
I would like to express my sincerest appreciation to you and your staff for the program of NRPGI. I thank you for making my dream come true. I never expected to learn so much about teaching golf. – L. R., Jamaica, New York"
Read more real testimonials and comments from NRPGI™ Members
I can proudly say that I have been teaching often with several students who have demonstrated much improvement in their swing, thanks to the course I took at NRPGI. Read More.G.S., Hamilton, Ontario Canada
I would like to thank you and NRPGI for the opportunity of obtaining a golf teaching certification and to share my experience breaking into the golf industry.
In October 2020 my employer at the time laid off several employees. As you may recall the pandemic was affecting the world economy, and I was a number.
My wife said at the time to try and find gainful employment doing something that I would enjoy doing everyday that would feel like a hobby.
I was determined.
After searching, I decided on changing careers and going into the golf industry. As an avid golfer for 46 years I knew it might be a challenge.
But I was focused.
In November 2020 I went through the NRPGI courses and obtained the certification.
I started volunteer coaching with the First Tee program of greater Seattle; I worked with youth 6 to 17 years old.
While volunteering I started advertising golf lessons on Craigslist and Nextdoor. I built a website, and began teaching a few students. I also flip golf equipment and offer a free twenty-minute lesson with purchase, which led to more clients.
I was working a dead end sales job during this period of five months and my wife offered to revise my resume to be golf-focused.
I then hit the streets and literally walked in my resume to eighteen local golf pro shops/golf courses.
About a week into it, I was offered a job at a Battle Creek GC pro shop. While working there I continued my search for a teaching opportunity while also volunteering and teaching a handful of students on the side.
About a month into working at Battle Creek, I was offered a teaching position with GOLFTEC. While there I taught over seven-hundred lessons in a fast paced eight months.
With my eyes always watching the local golf industry, I applied for and landed a position with Five Iron Golf.
I have been there ever since as the fitting lab manager, and I absolutely look forward to each day I go to "work."
While I really enjoy my current fitting lab position, I don't teach there. So I took an instructor position at a local golf range and teach there twelve hours per week.
It has been a whirlwind of activity for twenty months, but I have found something to earn a living at that really doesn't feel like a job.
Plus, as a bonus, I get to help people enjoy their golf game more.
Forecasting, I plan on teaching even after I "retire," which is on the near horizon when our kids get out of college.
I share my experience not to boast.
I share to hopefully express to others that it is possible to get into the golf industry at any age even without a ton of experience (I'm 58). Have some focus, a plan, and determination, and you will get there.
Again, thanks for the NRPGI program and the chance to learn. I believe in NRPGI!G.E, Edmonds, Washington
I wanted to write and tell you thank you for having this program that certifies interested individuals to become golf instructors and to promote the golf industry.
Having been a physical education teacher, I used to teach golf to students. And since my retirement I play golf a lot. I play tournaments, championships, and a weekly ladies club. I am the rules and handicap chair and the director of the 18 holes ladies club.
I'm excited that I might have a job at the local golf course by my house, giving lessons. I will be talking to the owner in the next week or so. He wants to see my certification and see what I'm capable of doing.
Your course has taught me a lot. I am proud of my accomplishments and will show the highest respect to the profession. S.B., Albany, Oregon
My lessons are going great. The NRPGI course work has certainly been the best thing I have done to be a better teacher. I recommend your program to anyone.
J.G., Sunset Beach, California
I must say I'm really enjoying the program. It's not only helping my friends with their game but my own game is improving in just these few lessons.
B. B., Debary, Florida
I am pleased to have completed the course and have found it enriching.
R. H., Nashville, Tennessee
Great program. No suggestions to improve. I have received an offer to work at a golf course in Massachusetts. Thanks!
J. W., The Villages, Florida
Thanks for all your help. I really appreciated all of the valuable information. I'm currently employed at a golf learning center/driving range. I've been teaching and am very excited about the possibilities. Your course has helped me gain confidence and is another feather in my cap. I feel your certification can only enhance my credentials as a golf teaching professional. Thanks again for a great program and all the support!
L. J., Charlotte, North Carolina
Thank you for the opportunity to be a member of the NRPGI group of teaching professionals. Your program of instruction was excellent, and with it I am confident in my ability to instruct as well as improve my own game!
R. L., Guilderland, New York
I really enjoyed this course. I am also interested in any other golf courses you may have to offer.
J. G., Mechanicsburg, Pennsylvania
I believe this experience with your program was very personal and interesting. I look forward to working with students to help them have a better understanding of the game of golf.
R. B., Totowa, New Jersey
Thank you for this great course! It really sets you up to teach with confidence and a fruitful career.
M. G., Hong Kong
These are just a few of the hundreds of testimonials and comments we've received…


Two pages of additional testimonials will be supplied with your information package.