NRPGI™ Testimonials
Here are some comments from letters sent to us by members and colleagues.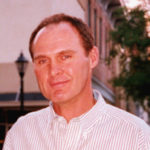 I am impressed with the thoroughness and insight of the NRPGI instruction program. I think Hogan would be, too. – Curt Sampson
Former touring pro and author of the national bestseller Hogan.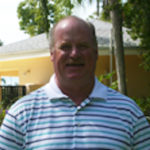 NRPGI is a great way to get started in a profession of a lifetime. I've been a member since 2008, and I am proud to contribute and be associated with the organization. – Chris Warner
Houston teaching pro and author of Golf Swing From the Ground Up.
I would like to express my sincerest appreciation to you and your staff for the program of NRPGI. I thank you for making my dream come true. I never expected to learn so much about teaching golf. – L. R., Jamaica, New York"
Read more real testimonials and comments from NRPGI™ Members
I wanted to write and tell you thank you for having this program that certifies interested individuals to become golf instructors and to promote the golf industry.
Having been a physical education teacher, I used to teach golf to students. And since my retirement I play golf a lot. I play tournaments, championships, and a weekly ladies club. I am the rules and handicap chair and the director of the 18 holes ladies club.
I'm excited that I might have a job at the local golf course by my house, giving lessons. I will be talking to the owner in the next week or so. He wants to see my certification and see what I'm capable of doing.
Your course has taught me a lot. I am proud of my accomplishments and will show the highest respect to the profession. S.B., Albany, Oregon
My lessons are going great. The NRPGI course work has certainly been the best thing I have done to be a better teacher. I recommend your program to anyone.
J.G., Sunset Beach, California
I must say I'm really enjoying the program. It's not only helping my friends with their game but my own game is improving in just these few lessons.
B. B., Debary, Florida
I am pleased to have completed the course and have found it enriching.
R. H., Nashville, Tennessee
Great program. No suggestions to improve. I have received an offer to work at a golf course in Massachusetts. Thanks!
J. W., The Villages, Florida
Thanks for all your help. I really appreciated all of the valuable information. I'm currently employed at a golf learning center/driving range. I've been teaching and am very excited about the possibilities. Your course has helped me gain confidence and is another feather in my cap. I feel your certification can only enhance my credentials as a golf teaching professional. Thanks again for a great program and all the support!
L. J., Charlotte, North Carolina
Thank you for the opportunity to be a member of the NRPGI group of teaching professionals. Your program of instruction was excellent, and with it I am confident in my ability to instruct as well as improve my own game!
R. L., Guilderland, New York
I really enjoyed this course. I am also interested in any other golf courses you may have to offer.
J. G., Mechanicsburg, Pennsylvania
I believe this experience with your program was very personal and interesting. I look forward to working with students to help them have a better understanding of the game of golf.
R. B., Totowa, New Jersey
Thank you for this great course! It really sets you up to teach with confidence and a fruitful career.
M. G., Hong Kong
These are just a few of the hundreds of testimonials and comments we've received…


Two pages of additional testimonials will be supplied with your information package.